[Forward] [Back] [Artist] [Home]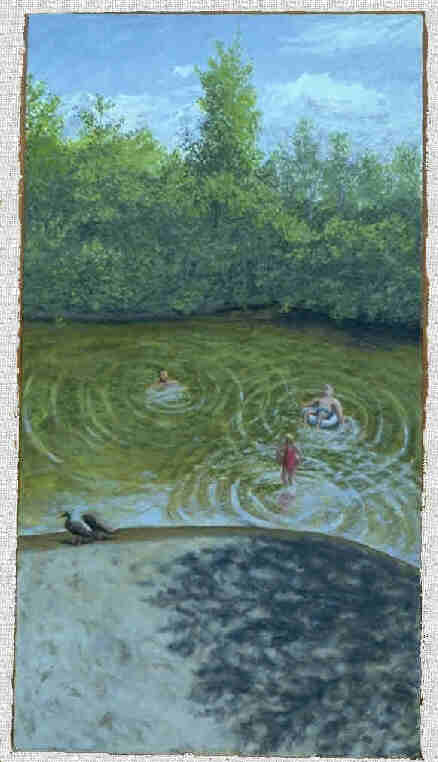 Imaginary Father - 28" x 50" - oil on canvas. Painting done on site, something for me to do while my kids swam on a summer day. The imaginary father completed the composition in the end, and is the distinguishing feature, since I did many pond paintings.
&copy Lynne Harwood 1988.